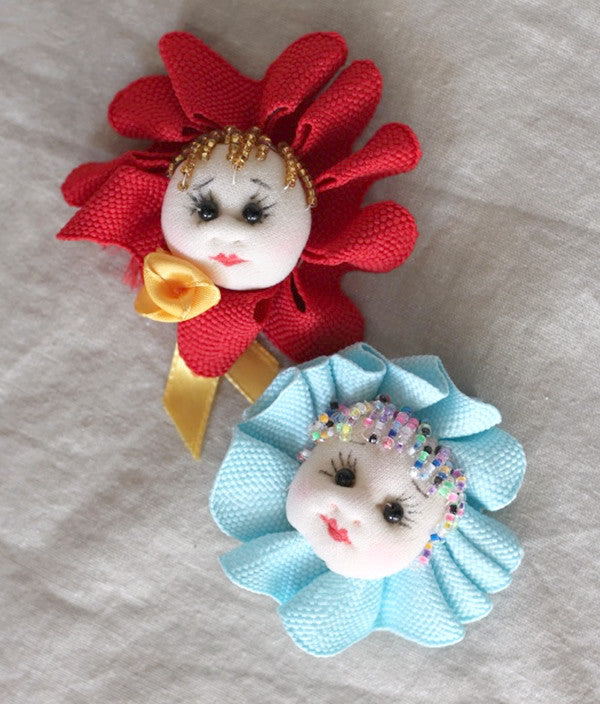 Sunshine Girls
$4.00
DOWNLOAD TO SAVE SHIPPING!



Pattern and kit (includes all supplies except marking pen) - $8.00
Download - $5.00
Beautiful backs - $4.00
Supplies: 
18" x 1" Ric-Rac
   3" x 3" knit fabric or hose
  2 black beads 4mm
   Hand full of 10/0 beads for hair
      Needle small enough for beads to go through
    Thread to match fabric
     Quilting thread (beige)
      Small amount of stuffing
      2" x 2" felt
      Pin back
      Marking pen that disappears
BEAUTIFUL PIN BACKS - $4.00
6" x 9" sheet of FUSIBLE buckram PLUS instructions and 3 sizes of circles for the most popular size flowers. Fuse fabric to buckram and stitch or glue onto pin back.
Watch a quick sculpting
video